Try Not to Laugh at This Fantastic Live Pokemon Dance Gone Horribly Wrong
You won't be able to stop laughing once you hit "play" on this video of live action pokémon dancing at The Pokémon World Festival 2017 in South Korea. In it, one Pikachu has a wardrobe malfunction and is promptly swarmed by no less than five mysterious Men in Black and shoved offstage.
Subscribe to 960 KGKL on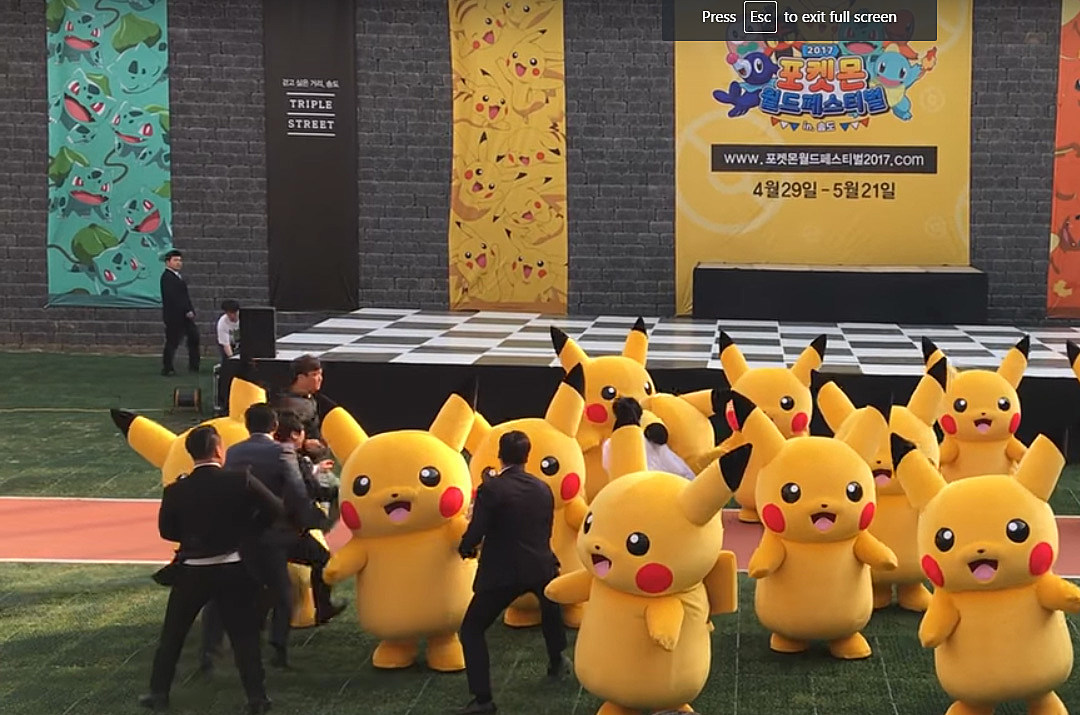 The action begins at about 1:07. One can almost hear poor Pikachu internally scream, "I'm melting!" as he is shoved offstage and the sea of pokémon around him continues to dance like he never existed in the first place. Well, almost all of the pokémon act nonchalant. The one to the left of Gone Pikachu has a shocked appearance while he struggles for a moment to remember his steps.
Attempting to prove that no one's gonna keep a zappy little cartoon creature down, Pikachu the First heads back toward his friends with fervor at about 4:40. The glory is short lived, however, and his is quickly turned around and led off to what we'll just call "the farm upstate."
The Very Best Tweets of Twitter:

Source:
Try Not to Laugh at This Fantastic Live Pokemon Dance Gone Horribly Wrong
Best of News Talk 960 KGKL-AM